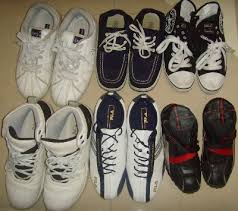 Shana and Avi* had only been married three years, but already it seemed like they were headed for divorce. All they ever did was fight. The tension in the house was constant, and they could hardly remember why they had gotten married in the first place. As far as either could tell, the only reason they were staying together at this point was for their one-year-old daughter Malka, whom they both loved dearly. But Malka had an unusual medical issue that took a lot of time, energy, and money to address. Shana and Avi were physically, emotionally, and financially stressed.
It had been suggested to them a number of times to seek marriage counseling, but that was simply never in the cards. Their insurance had told them it wasn't covered, because it was not a medical issue – at any rate their deductible was astronomical – and they couldn't afford to pay out of pocket. They were getting increasingly overwhelmed, resentful, and hopeless.
As the Director of the Baltimore Therapy Center, www.baltimoretherapycenter.com, I have seen a number of cases like this one come through my practice. I have offered free consultations and discounts where appropriate, but it has become clear that more is needed. Marriage and family therapy is a big need in our community. Building a family is hard work, plain and simple. If you are married, you certainly know firsthand how much time and effort it takes to make it work smoothly (or anywhere close to smoothly). If you have kids, you know that raising them is more challenging than you imagined. This is true for me, for you, and for everyone else. Yet we are by and large on our own as we try to navigate the world of marriage and childrearing.
Once upon a time, neighborhoods comprised one large, extended family that offered material and emotional support for the business of raising families. Once upon a time, people lived with or near their parents for most of their lives and learned through observation how marriage and childrearing are done. Today, we are far more isolated in our own houses, trying to make it all work with just two adults and any number of children. Regrettably, in-laws can be a source of strain rather than of support. Guides and role models are harder to come by. Some of us may be fortunate enough to have a rav we are close to who can offer advice. A rav can be a source of tremendous support and guidance; however, our rabbanim are also often extremely busy and cannot provide the same consistency and focus as one might get with a professional counselor.
Unfortunately, getting professional help to make it through the rough spots simply isn't a priority for most people, and one reason (though not the only one) is the expense involved. There's no question it can get costly, especially if one wishes to continue for any extended period of time, and, as in Shana and Avi's case, health insurance is often of no help at all. For many of us struggling with tuition costs, insurance premiums, and more, it's just not a realistic option.
* * *
Enter K'nafayim www.knafayim.com)
, a nonprofit organization dedicated to supporting families in our community. The family is the central unit of society – certainly of Jewish society – and we want to do everything we can to help our families thrive in an increasingly challenging world. We are building an organization from the ground up that will operate under consultation with local rabbanim in order to ensure that the services we provide will be 100 percent appropriate and kosher for the Orthodox community. We have already presented some of our programs to the Va'ad HaRabbanim and have been well-received.
One of our major initiatives is to develop a funding base to subsidize marriage and family counseling for people who cannot otherwise afford it. To this end, we have launched our first fundraiser – and we're not asking you for any money! Instead, we're just asking for your used shoes. We are working with a charity organization that refurbishes these shoes and ships them to developing nations, where they are given to micro-enterprise vendors to sell to the needy people in their countries. K'nafayim is paid a small sum for every pair of shoes, which goes towards serving our community here in Baltimore. It is a win for everyone involved – and all it takes is a donation of those old shoes you never wear anymore! (Any kind of shoes are acceptable, as long as they've got a little life left in them – nothing with holes or mold in them, please.) See below for a list of locations where you'll find a collection box to drop off shoes. We hope to grow our funding base over time to be able to help more and more families in need.
* * *
But K'nafayim aims not only to help families in distress; we also want to provide education and growth opportunities to healthy families, under the "ounce of prevention is worth more than a pound of cure" principle. To that end, here are some of the initiatives we'll be running:
Marriage workshops: Whether you've been married for one year or 50, there is always something you can do to add positive input into your marital relationship. We'll offer ideas about ways to communicate, handle conflicts, deal with family members, improve intimacy, and more. Premarital classes and counseling will also be available to those wise couples seeking to shore up their skills before diving in to the most important relationship they will ever undertake.
Dating seminars and coaching: We know we're not the only ones out there trying to help the shidduch crisis – but if we can contribute in a positive way, we will. We'll help singles learn about the dating process, understand themselves and their role in finding the right person, gain clarity on how to find the right person, and grow as individuals to make the dating process a satisfying and hopefully short one.
Parenting classes: For all the parenting books out there these days, raising kids is still no easy task. We aim to give parents tools they can use at home to successfully raise the kind of children they want to have – but also to maintain their sanity while going through the gauntlet of this phase of their lives. We even have original social-issue children's books appropriate for our community standards to help you teach your children about issues such as sharing, sibling rivalry, and tznius.
Abuse prevention education: Domestic violence and child abuse are unfortunately not foreign to our community. We provide education on these issues to parents, teachers, clergy, camps, and any other groups you can think of, with the aim of helping people recognize and respond to these problems. These are issues of great importance to me personally: I am also the Director of the Montgomery County Abuser Intervention Program for perpetrators of domestic violence as well as the developer of Connect with Respect, a first-of-its-kind abuse prevention program for middle schools.
As K'nafayim grows, we hope to be able to offer more classes, reach more people, bring in speakers for the benefit of our community, and more – but, one step at a time. Today, we're just asking for your used shoes. We're hoping it's a small enough task that you'll consider stopping into your closet after reading this and grab those old shoes you don't need anymore. We've set up collection boxes around town to make it easy for you! You can find them here:
The Baltimore Therapy Center: 6609 Reisterstown Rd.
Shomrei Emunah: 6221 Greenspring Ave.
Agudah of Park Heights: 6202 Park Heights Avenue
The Shoe House: 9189 Reisterstown Rd, Owings Mills
Economy Shoes: across from Marshall's inside the Reisterstown Plaza
Department of Health & Human Services: 981 Rollins Ave, Rockville

If you're really ambitious, don't stop there! Mention our fundraiser to a friend! Send an email to a coworker! Knock on your neighbor's door! Every pair of shoes will help us help the community. And it won't cost you a dime. And you know what? If you really feel like it, we'll even accept donations of money too. You can do that, and learn more about us, at www.knafayim.com.

Rabbi Raffi Bilek is the Director of K'nafayim, Inc. and runs a private practice locally, the Baltimore Therapy Center, LLC. He can be reached at Raffi@knafayim.com or 443-961-7FLY (7359).

*Names and details have been changed.