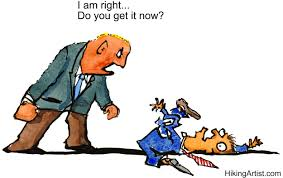 ~~Dear Mr. Weisbord,
I am married to someone who is described by everyone who meets him as a "great" guy. He is funny, handsome, a good provider, and nice – to other people, not to me. He wants to control me. He decides how the house is set up, how much exercise we get, when and where we go for vacation, how much money I can spend, what diet we are going on next, and what I should wear. He wants a certain "look," so he even tells me which sheitelmacher to use. He makes all the rules, and if I express an opinion, he just ignores or overrides it. It's "my way or the highway."
I grew up in a stable family where things weren't always perfect, but if I complained about a sibling or things being unfair, I was told to "make it work." That was the family mantra. All my many siblings seem to have good marriages. Only I am very unhappy.

Read More:Shalom Bayis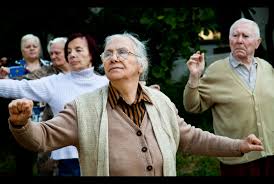 As adults, we all hope to age in place and exit the world as gracefully and painlessly as possible. As children, we all vow to care for our parents lovingly in our own homes as they weaken and lose their independence. Unfortunately, these beautiful scenarios are not always possible. Medical realities, insurance considerations, and family dynamics often preclude being able to fulfill these dreams. Indeed, the current norm is that about one in ten older people will spend their ebbing time in a nursing home.

Read More:Nursing Home Realities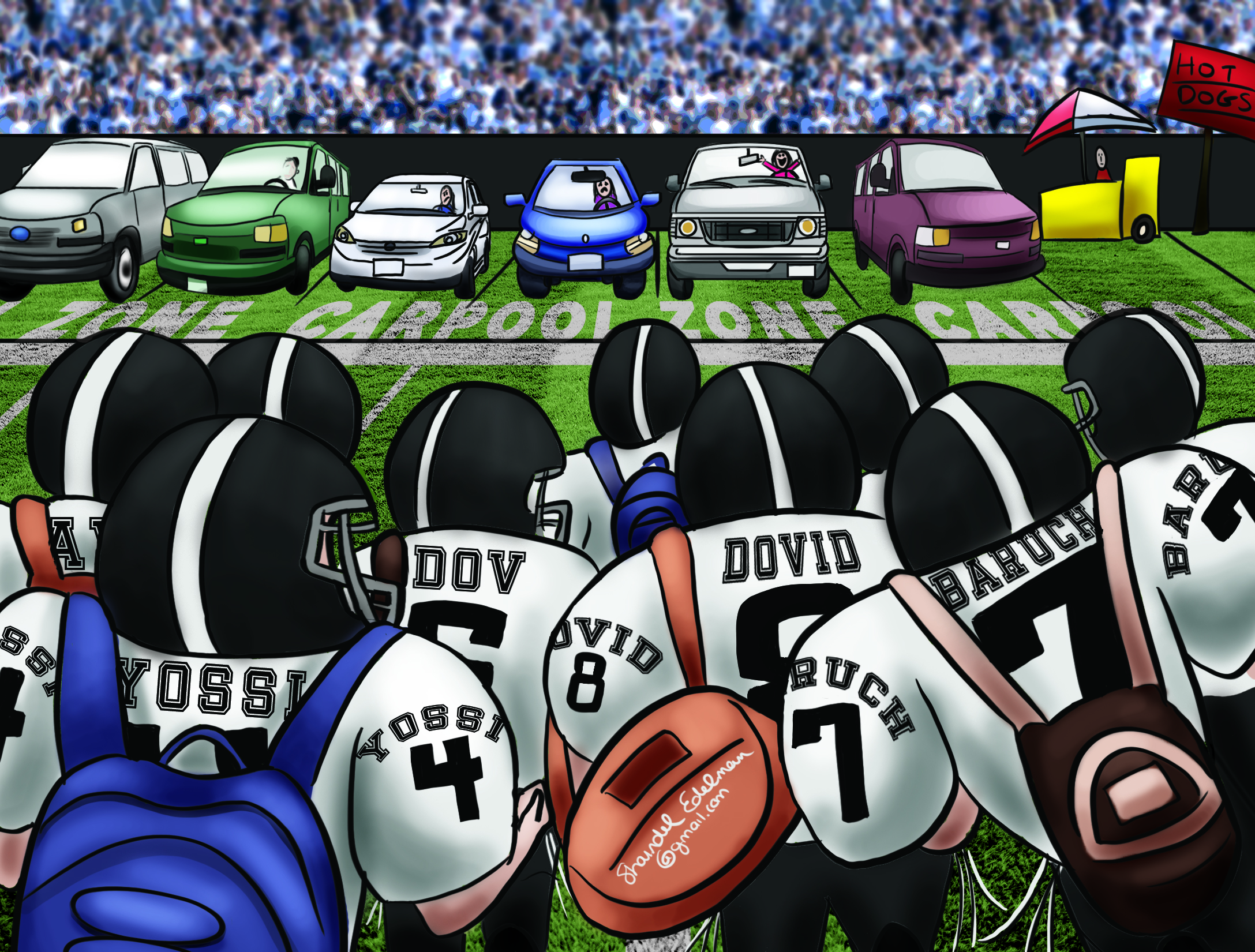 I'm thinking of opening up a hotdog stand in the parking lot during carpool pickup. This is not for the benefit of the students but, rather, for the parents. You see, I'm not quite sure when this happened, but as the year progressed, carpool became a contact sport, for which I have season tickets. Two or three times a week, depending on how lucky I am, I get to drive carpool. (Believe it or not, there's no sarcasm intended in that statement.) During this time, my van essentially turns into an end zone. The ringing of the school bell, which signals the culmination of another wonderful day of learning, has now become synonymous with the quarterback's cry of "hut" as he snaps the ball. As each "team" comes racing across the field, carpool drivers brace themselves. Luckily, most afternoons the classes are dismissed at different times. However, on that rare occasion when they are not, all of the boys are trying to score at the same time. What is the goal? It is a seat. Which seat? A front row seat. How important is this? Very.

Read More:Touchdown!
I appreciate the many positive comments on my recent article about a young woman who survived the Holocaust in the forest. This led me to pick up another volume by another young woman, whose story is very different. This time, I will share her experiences after the war, as well, because the story does not end with the end of the war. The effects live on, and we need to have more understanding of how the Holocaust affected its survivors.
Hope Never Dies is written by Holocaust survivor Sarah Wahrman, who was born in Czechoslovakia. Her father was a shochet, who traveled by bicycle to 18 surrounding villages to shecht for the few Jews who lived in each place. Her town of Coltova was so small that there was only a minyan on Shabbos in the shul that was attached to her house. Her father, Yaakov Elimelech Herskovits, Hy"d, was, by default, the one who conducted all religious services in the area. She describes their poverty and the fact that there was no Bais Yaakov in her country. Her only Jewish education was at home. After the war, she married a talmid chacham and must have learned quite a bit, as this book is full of divrei Torah and hashkafa, far more than any Holocaust diary I have read.
Read More:Hope Never Dies: A Book Review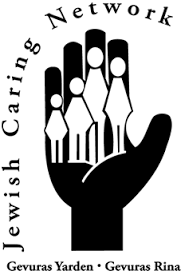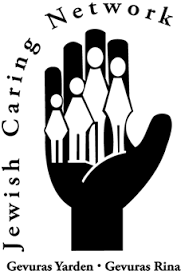 Last year, Nechama Stein, a young lady who relies on her wheelchair for long walks, walked two very difficult laps around the Baltimore Zoo – approximately two miles – on crutches. This May, as an UMBC cardiac ultrasound student, Nechama found it more challenging to train and only walked one lap. Both years, she completed the Jewish Caring Network's 5K Women's Care Run to heartwarming cheers from family and friends, who met her (and her wheelchair, which followed her, thanks to yet other friends and family members) at the finish line!
Nechama soon answers the obvious question: Why would she do something so difficult for her? "The Jewish Caring Network bought me an electric scooter when I was younger, to help me get around more easily," says Nechama. They bought me custom-made Shabbos shoes, and when I had surgery, they were a huge help to the rest of my family. Then, when my father was sick, they also helped out, making sure that we had everything we needed in the house, because my mother was in the hospital with my father. Although, it was more challenging for me to be in the 5K, this year, I wanted to give back what I could to an organization that did so much for me."
Read More:Jewish Caring Network's 5K Race Is a Win-Win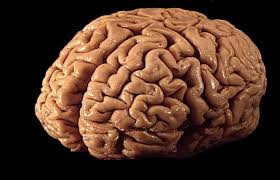 In 2002, I gave birth to my fifth child. In the months leading to his birth – and, on occasion, for years before – I suffered from head pain. Doctors would give me medications and attribute the pain to sinus infections. After my son's birth, the pain started to get worse. Again I tried some medications. Life was stressful with an infant and four other children below the age of 10; a little pain seemed normal. In September, my husband started a new job, and we decided to purchase a catastrophic health plan, to cover the family for the three months until his new job's insurance would kick in, rather than pay thousands per month for COBRA, which allows for continuation of the previous employer's policy. The plan we purchased for the three-month period covered catastrophic events after a considerable deductible. The headaches continued and got progressively worse. I made an appointment to go to the doctor at the beginning of December, when the new policy would begin, but G-d had other plans.
Read More:Listen to Your Brain?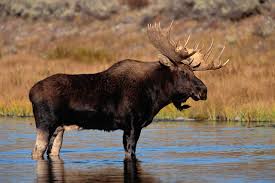 Why would a person leave a well-established Jewish community for a completely different lifestyle? Five years ago, Galia Berry and her husband, Joe, moved from Baltimore to the rural Maine woods. Galia began writing a blog – an online journal – about her new life in Maine. Here, she talks about what precipitated their move and what she's learned.
After my mother passed away, I found a diary she kept as a freshman in college, when she was newly engaged to the young man who would become her husband. All her hopes and dreams and the inner workings of her mind were contained within those pages. It was a dimension of my mother that pleasantly shocked and delighted me, because this side of her was unknown to me. How much do we really know a person, even those close to us? They aren't always what they seem to be, within our limited perspective. Now that I am older, there are so many questions I have for my parents and grandparents, questions that didn't even occur to me as a young adult. And now it's too late to ask. So I thought, I need to write, and let my grandchildren know who I am and how I think, because some day they will have questions, and I may not be here to answer them. I wanted them to know the inner me, because, whether we like it or not, our forbears are part of who we are, and many of their traits are inherited, for better or for worse.
Read More:Off the Beaten Track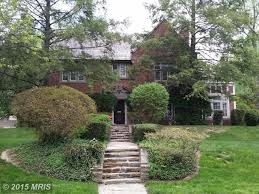 From the time I was a young girl, I have maintained a keen interest in genealogy, starting with family history and later expanding that interest to the history of time and place, which has helped to provide context and greater meaning to the personal narratives that I have assembled.
And a funny thought crossed my mind as I began to explore the history of my home and neighborhood: It can be said that a house can also have a genealogy, a provenance of sorts, similar to that of a piece of estate jewelry or a work of art. These thoughts intrigued me, and led me to discover some fascinating lore about some of the homes in our neighborhood, including my own, and about the people who had once lived in them.
Read More:Neighborhood Musings, Part 2