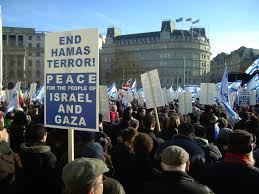 (The authors are members of the board of the Religious Zionists of America. This is the eighth in a series. To view previous installments, please visit www.phillyreligiouszionists.org/lessons-from-the-gaza-war/.)

With Hamas reeling from Israel's military strikes, Secretary of State John Kerry is rushing to the Middle East--to try to get Israel to cease firing.
Bad move. Rescuing Hamas should not be on America's agenda.
The vaguely pro-Israel rhetoric emanating from the White House in the first days of the war helped keep Congress and the American Jewish community from criticizing the Obama administration. But it did not reflect the administration's true feelings.

Read More:EIGHTH LESSON FROM THE GAZA WAR: HAMAS REELING, KERRY TO THE RESCUE