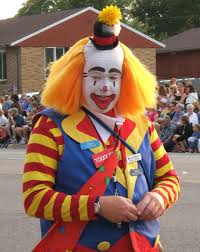 Unlike other Yomim Tovim, we choose how to spend Purim, more or less. There is only so much variety in how a traditional Jew can observe Pesach or Sukkos, Rosh Hashana or Yom Kippur. Purim, however, has that odd combination of no איסור מלאכה, and a healthy--but not overwhelming--number of מצוות that, in practice, hardly take a full day to observe. That means there is a lot of time to do other stuff.
Many people work on Purim, out of necessity or otherwise. Some spend the day distributing funds to the poor. Most are busy delivering משלוח מנות or engaged in other forms of revelry, sober or otherwise. And many are preparing lavish feasts, watching the children, and taking older boys to visit their rebbe.
I spend the day reading the megillah.
Read More:Musings of a Ba'al Koreh on Purim