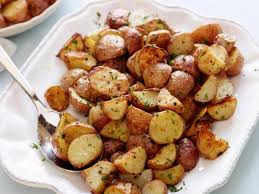 We drove down to Florida for Sukkos in a rented car, and by the middle of the drive I had come to the conclusion that Enterprise's slogan ought to be not "We'll pick you up" but "We'll leave you in the middle of nowhere for hours when the transmission on the car you rented will no longer leave first gear." But I digress. Actually, because of the automotive trouble, we ended up spending a fun-filled night in Jacksonville's Double Tree Hilton. The staff was absolutely lovely, helping us get situated when we arrived in the middle of the night. They even gave us a free kosher breakfast.
Unfortunately, our car troubles left us only five hours to make Yom Tov when we finally arrived at our destination. We picked some super-easy recipes, and with Hashem's help, they turned out fantastic. And they happen to be perfect for that post-Yom Tov cooking fatigue. I hope everyone's year is filled with simchas and brachos, and may we all merit to have fun and enjoy our families. Enjoy!
Read More:Post-Holiday Easy Shabbos Recipes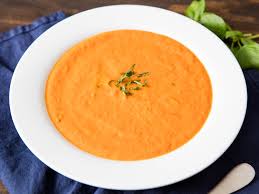 The air is getting crisper, and Sukkos is in the air – a time to share lots of warm and comforting foods outdoors with family and friends while memories are being made. May you all enjoy your friends and family and have a year filled with brachos and simchas.
Split Pea with Brisket
I love this soup. The first time I ever came across meat in a split pea soup, I was in heaven. The combination of meat chunks and soft split peas makes a party in my mouth that continues down to my stomach and leaves me feeling satisfied and warm. If anyone knows where this dish originated, I'm interested. Let me know.
Read More:Sukkos!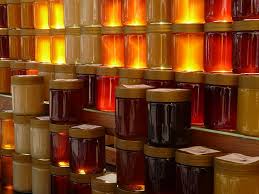 May you and your families have a good and sweet new year!
With the approach of Rosh Hashana, fall is upon us, and the time for warm and cozy dishes has arrived. On my current "health kick," I have been trying to make better choices – isn't that what Rosh Hashana is all about? – which, in terms of eating, means limiting high fat foods and sugar. Argh. As my sister would say, "better choices" is really code for not binging on Reese's peanut butter cups.
Seriously, Rosh Hashana is the perfect time to take stock of your life and make small but meaningful resolutions. Some of mine are to eat more healthfully and to spend quality time with my family. Somehow, it all ends up (as do most things in my life) in fun and delicious recipes. Cooking not only results in great food to be enjoyed and shared but also enhances family togetherness, especially if you can get the little ones on your team. As I've mentioned before, I am a big proponent of kids in the kitchen. A bunch of studies and anecdotal evidence indicate that, when children participate in making the meal, they are much more likely to eat it.
Read More:Apples and Honey (and More!) for Rosh Hashana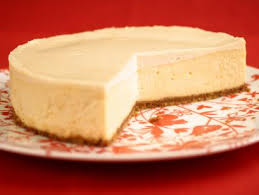 Shavuos is coming! I know, because we've been counting the omer day by day – each day meaningful, each day a chance to accomplish good. This counting of the omer reminds me that, every day, I am supposed to improve my character traits. Every day I can accomplish mitzvos and help people, even if it is only sharing a smile, and make someone else's burden just a little bit less.
One of my favorite things to share is food, and the holidays always bring many opportunities! Shavuos! It is very easy to share cheesecake, it turns out. Cheesecake is an extremely versatile "cake," but it's really not a cake; it should be considered a custard. In fact, if you place a water bath in your oven (a pan filled with about an inch of water under the rack where the cheesecake is), this will make the temperature in your oven more even (and humid) and help the cheesecake cook more evenly.
Read More:Shavuos Recipes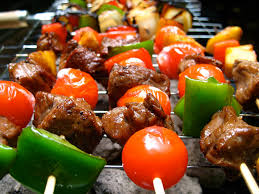 Purim is coming! (Of course, that means Pesach is also coming, but I'm not going to think about that yet.) Filled with friends, family, and food, Purim is one of my favorite holidays. One thing I love is to see so many people I don't normally get to see. Dropping off shalach manos and sharing a seuda, it is a time filled with achdus: brotherhood and unity.
Here is an easy menu for the Purim seuda. Serve the dips with challa for a pre-appetizer course. Then serve the soup and egg roll together (you can dip the egg roll into the Thai Coconut Corn Soup!). The brisket can be made ahead and frozen, and the zaatar oil dip keeps for three weeks in the fridge.
Read More:Purim Recipes